Exploring the Showroom 2.1 Game Release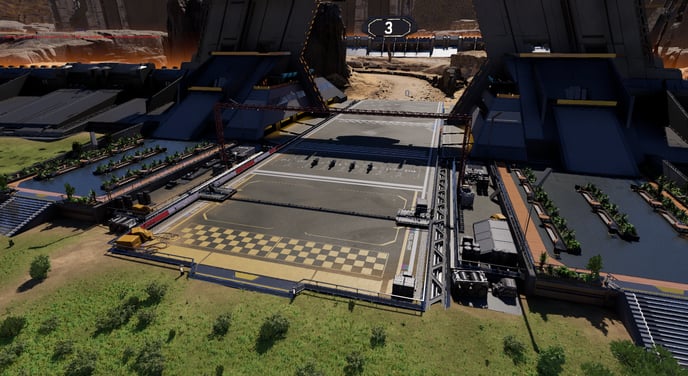 The newest update of the Showroom Release 2.1 introduces a lot of new features such as:
The Voland Station Racing Tracks
Galactic Marketplace Integration
New Flyable Ships
Test Flight Protocol
The main release feature is the Volant Station Racing Track. This pillar is the foundation for several new gameplay loops and systems, such as the racer career path and in-game competitions, which allow Star Atlas players to materialize their needs for speed in the beautiful galaxy rendered in Unreal Engine 5.
Nevertheless, we have many new cool features alongside our racing protocol, and you will find everything you need to know about the components of R2.1 here.
Take a look at every feature we are releasing in this module:
Ground Racing single player with shooting
49 different flight-ready ships
UE5 in-game marketplace integration for ship acquisition.
Test Flight Protocol
Jetpacking - Base Tier
Photographer Career mode - Tier 0
Performance improvements and optimization
Dogfight updated (level update)
Experimental mode toggle